Did you know that Art Moehn Chevrolet was given The 800 Award? It's true! Thanks to reviews written by our Brooklyn-area customers, we've been awarded for being a best-in-class auto dealer when it comes to customer reviews. We've worked hard to earn our impeccable reputation as a dealer that makes it easy for Leslie drivers to find their new vehicle and purchase it, and we're thankful for our customers who've taken the time to leave the online reviews that made this award possible. Learn more about why The 800 Award is so important to Art Moehn Chevrolet, then contact us to experience our excellent customer service.
---
---
What is The 800 Award?
When you post your opinion about Art Moehn Chevrolet, we listen! Not only that, Reputation listens too. Reputation is an organization backed by venture capital groups that understand the power of customer feedback. Through four concepts, Reputation gives companies like ours the power to grow through your feedback and opinions. Here's how:
Reputation Humanizes Data: We understand that there's a person behind every feedback post made online. Our goal is to take the data we get from feedback websites like Cars.com, Google, Facebook, and more, then break it down into the reasons behind the numbers.
Importance of Anticipating Every Need: Part of great customer service is our ability to anticipate what you need. That's why we offer an easy-to-navigate yet thorough website in addition to customer service that doesn't leave you asking for more. Our goal is to get you everything you need during your car-shopping experience without leaving you wondering what's next.
Challenge to Beat Our Best: Getting The 800 Award means Art Moehn Chevrolet has a Reputation score over 800 points. Our goal is to keep our Reputation score growing as we grow and learn how to best serve our customers.
Feedback Fuels Progress: From Parma drivers to you, we want your feedback! When we know what our customers need, what we're doing right, and where we can improve, it helps us grow as a company that can better serve your needs.
As a winner of The 800 Award, Art Moehn Chevrolet wants you to know how much your online feedback means to us—not just the feel-good praise, but the suggestions that help make us a better auto dealership. It's your feedback that has led to our 800 Award!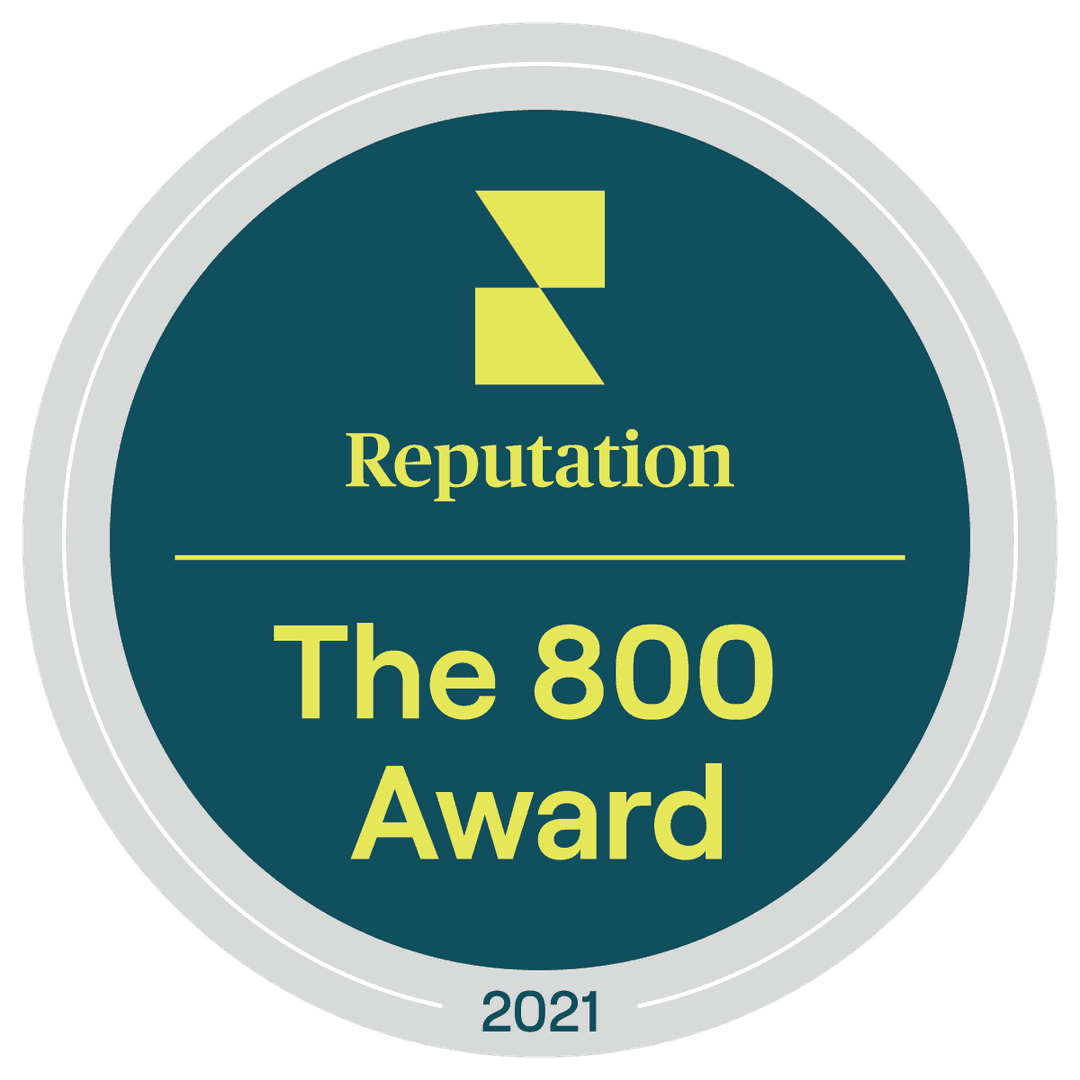 Shop Art Moehn Chevrolet and See Why We're a Winner!
Experience our award-winning website and customer service for yourself at Art Moehn Chevrolet! Start by shopping our new and pre-owned car inventories to kick off your car-buying experience. Then, leave a review on the site of your choice. Your opinions matter to us, whether they're about our website, customer service, or Chevrolet selection. We take your reviews very seriously when it comes to how we do business. Without them, we wouldn't be the recipients of the 800 Award. We truly appreciate your business and your kind words regarding your Art Moehn Chevrolet car-buying experience.